EFES HÍREK - 2021. JÚLIUS
Meld Studios - Australia's first company
to become Employee-Owned by Trust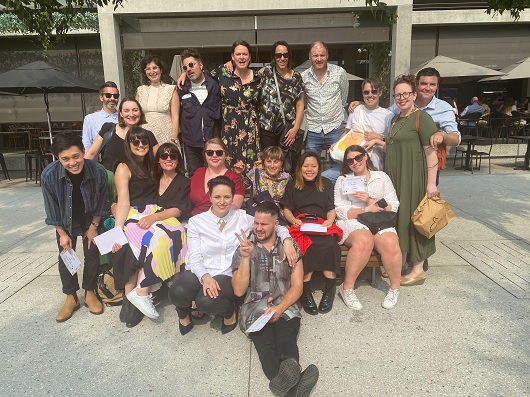 We have a new ownership structure!
After a year-long journey of influencing Australian legislation, we're excited to officially transition to being Employee-Owned by Trust.
This is a huge milestone in Meld's story, and in Australia's company ownership story.
What does Employee Owned by Trust mean?
Technically, an Employee Owned Trust or EOT is:
A trust established by a company to hold equity on behalf of its employees, with usually all – or at least a majority – of the shares being held by the trust.
Practically, being an EOT means that:
· Over time we transition shares from our three founders (owners) to the Meld EOT
· All permanent employees are beneficiaries of this Trust
· As a beneficiary, every Meldster has indirect ownership of Meld
· Every Meldster wears two hats: practitioner and business owner
· Every Meldster has a direct say in the direction of the company through established engagement structures
· Every Meldster gets the benefit of equal profit distribution due to our collective efforts.
Sajtófigyelő
2021 júniusában hónapban 26 figyelemre méltó cikket találtunk 8 országból: Belgium, Finnország, Franciaország, Németország, Spanyolország, Egyesült Királyság, USA, Vietnam.
Belgium: Employees hold 3% of the capital of all large European companies.
Finland: New Personnel Fund for Admicom Corporation.
France: Panorama ERES: Employee share ownership in the SBF120 is resisting the 2020 crisis. New employee share plans for Sanofi, for Rémy Cointreau, for Ubisoft, for Blablacar.
Germany: The new legislation for employee share ownership comes into force on July 1.
Spain: Fifty years of history of Spanish sociedades laborales - the memoirs of Jostexo Hernández.
UK: Every day a new SME is transferred to an Employee Ownership Trust.
USA: Blasi & Kruse - Race and Gender Wealth Equity and the Role of Employee Share Ownership. The ESOP Revolution: Fighting financial inequality and empowering the working class. New survey: Workers at employee-owned businesses faced fewer economic hardships.
Vietnam: Employee share plans for multinationals in Vietnam.

A teljes sajtófigyelő elérhető itt:
http://www.efesonline.org/PRESS REVIEW/2021/June.htm

Újdonságok az EFES weboldalán?

EFES NEWS distribution: 200.000