EFES NEWSLETTER - MAY 2006
International Survey on Employee Share Ownership and Work Values
The CREGO - Research Center in Management of the University of Montpellier II, is carrying out an international survey on employee share ownership and work values. The goal of this research is to give some insight to several practical issues like the one of the effects of employee ownership on employee motivation and organisational commitment or the impact of cultural values on employees' perceptions and behaviours towards employee ownership. The survey is aimed at all employees (both shareholders and not shareholders) of traded companies which offer some employee share ownership plan. Filling the questionnaire, takes about 15 minutes and the information gathered is strictly anonymous and confidential. You are invited to take part, clicking here.
Press Review
Much new information about employee ownership in April 2006, with 877 articles in our press review.
We made a selection of 32 articles in 13 countries (Ireland, USA, Austria, France, Algeria, United Arab Emirates, Jamaica, United Kingdom, Germany, Switzerland, Italy, Kenya, South Africa).
Ireland was the hottest place in April, regarding employee ownership, with the followings of Eircom's serial. At the origin, it was said that Australian investment fund Babcock would propose an offer, but Eircom's employees could be the key-element, being the first shareholder with some 22% held through their ESOP Trust. Now Eircom's Employee Share Ownership Trust seems to emerge as the big winner, and we have a joined offer from Babcock and the Trust. A similar situation might also appear in Ireland about Aer Lingus, the Employee Share Ownership Trust retaining 14.9%.
In the USA, converting a company to employee ownership was a hard sell in the 1970s. It is now a usual idea. Converting businesses to employee ownership, where employees typically own 30 percent to all of a company is gaining popularity. This is what was discussed at the 20th annual Ohio Employee ownership Conference, and this is what appears through some examples in the American press.
In Austria, workers ownership was seriously questioned, due to BAWAG Bank scandal. BAWAG is the 4th Austrian bank, fully controlled by Austrian trade unions.
In France, the preparation of a new legislation favouring employee ownership is rapidly progressing.
In Algeria, 1.800 employee-owned companies were created in the few last years, with low success.
In the Middle-East, a growing number of companies going public are planning to offer preferential share allocations to their management and employees.
Jamaica' press tells how an Irish visionary philanthropist embraces employee ownership, which has re-energised the telecommunications industry in Jamaica.
Finally, some very interesting articles about employee ownership in United Kingdom, Germany, Switzerland, Italy, Kenya, South Africa.

The press review is available on:
http://www.efesonline.org/PRESS REVIEW - April 2006.htm
EFES NEWS SPONSOR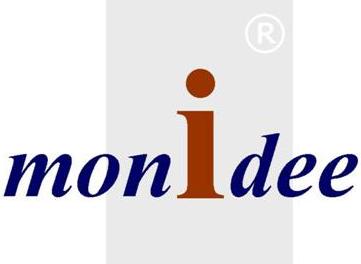 Monidée Finance offers a 100% web enabled Stock Options and Share Plans administration solution
Click here and enjoy a free demo tour

New European report, by Erik Poutsma and others: "Changing Patterns of Employee Financial Participation in Europe - A survey among listed firms in Six European Member States"
Click here to download


EFES needs more members. What about you? You can help EFES and EFES can help you.
Click here to download EFES membership form

Soon published:
The European Employee Ownership Top 100
Click here for info


What's new on EFES website?

EFES NEWS distribution: 80.000