EFES NEWSLETTER - MAY 2009
Strange picture of the next European Parliament
This could be the picture of the new European Parliament, considering all reactions we received to our Manifesto for the European election. Quite strange !? So many reactions and support from the center and the left wing and not from the right side !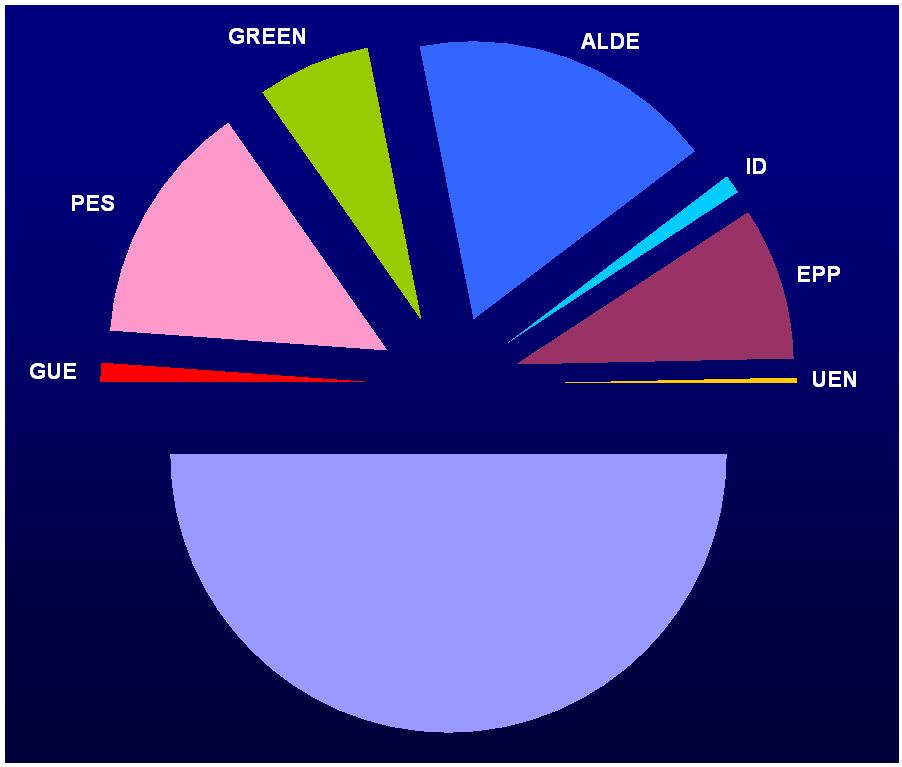 GUE European United Left
PES Party of the European Socialists
GREEN The Greens
ALDE Alliance of Liberals and Democrats for Europe
EPP European People's Party (Christian Democrats)
UEN Union for Europe of the Nations
Our Manifesto asks for more employee ownership in Europe and for employee ownership be more effectively associated to the governance and management of European companies. We add four practical proposals. Every day we receive new reactions from candidates and political leaders in all countries: See all reactions
Employee ownership and the financial crisis
This is the main theme of the Eighth European Meeting of Employee Ownership on May 18, 2009. Still time for you to attend !! Registration and practical information

Press review
Next press review in June.